Finalists for the NZ Timber Design Awards 2023 announced!
We have had a record number of fantastic entries this year – which is definitely a good problem to have! There has been some tough decisions being made behind the scenes from our judging panel, and we are happy to now confirm, and announce, the 2023 finalists!
Keeping in mind that winners will be announced at the official gala dinner, you can relish in the beautiful finalists entries on the Timber Design Centre's website now (soon to be renamed), and start to celebrate the pure timber-talent that we have had the privilege of hosting this year.
The judges for this year's programme included New Zealand Institute of Architects president Judith Taylor, New Zealand Timber Design Society past president David Carradine, sustainable architect at Scion Andrea Stocchero, and Structural Engineer Jan Stanway, from WSP.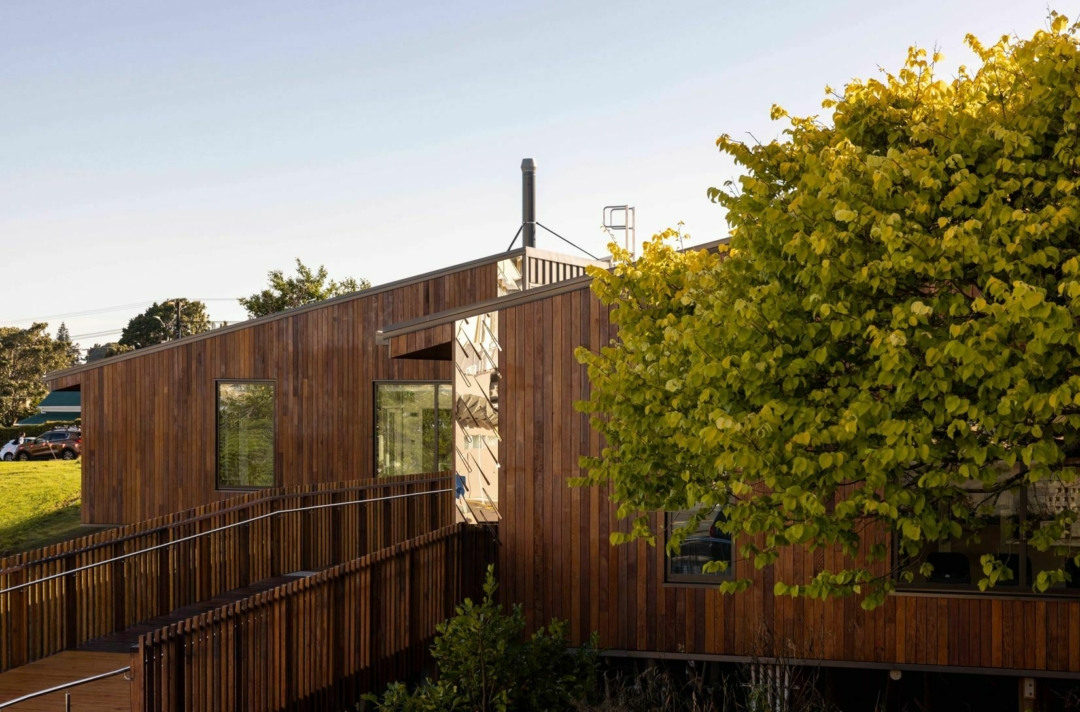 As with previous years, the task for the judges is no easy feat; with all entries showing innovation, aesthetic appeal, creativity and practicality made possible through the use of timber; ranging in projects from furniture, to multi-storey buildings. The entries made it obvious that the architecture, manufacturing and engineering sectors in New Zealand are ready to embrace the challenges of creating low carbon timber solutions by incorporating state-of-the-art technology with innovative applications of timber and a variety of engineered wood products.
As noted by our fabulous judges, "It was really impressive to see different parts of the building industry coming together and working collaboratively to develop such innovative solutions using timber.  The combinations of materials, forms and technological advances will pave the way for the future of sustainable and resilient buildings in Aotearoa New Zealand.  Structural systems, interior finishes and exterior applications have all been considered as opportunities for showcasing the unique and beneficial applications of timber."
With some final commentary from Timber Design Centre Director, Robert Finch; "The breadth of innovative thinking and really clever use of timber, combined with other materials demonstrated in the 2023 Awards entries is just extraordinary!  I congratulate all the entrants and finalists on the wonderful showcase of what is possible with timber in our built environment"